2013 Prizewinners
In 2013, the International Creative Contest celebrated its 5th anniversary. We registered approx. 15,500 visitors from 65 countries on our homepage. Participants submitted 300 works, a number of which were outstanding.
As we have no financial means at our disposal, all the work involved was done on a voluntary basis. From the preparation to the finishing touches, i.e. from the very beginning right through to post production, the commitment of approximately 200 sponsors is necessary. Without them, this contest could not take place. Expressed in figures, we are talking about roughly 300,000 euros per contest. Unremunerated services totalling some €1.5 million have been rendered since 2009.
If you would like to support the work of our charitable organisation Glückliche Familie e.V. financially,
you can find further information at www.glueckliche-familie-ev.de.
In 2013
no awards/prizes were presented in the following disciplines:
Short Films
Game Design
Dramaturgy
Journalism
I. Photography
Photography club of Grundschule Nützenberg (primary school), Germany
Coordinator: Anne-Marie Kuhn


The idea of working with shadows makes the message very clear. The topic was reduced to the absolute essential. The dark figures are obviously in conflict with each other. But then an almost heart-shaped space opens: reconciliation
III. Animated Films
Category:
Trainee specialist
Viktoria Lehmann, Tajikistan/Germany
1. Title: Love
2. Title: Wo fängt Dein Himmel an und wo hört er auf? (Where does your heaven begin and where does it end?)
Both animated films display not only relevance of content, they have also both dealt with a very serious topic in a creatively compelling manner. Their realisation in terms of content and style is gripping. The extremely well-structured flow draws the viewer into the film so that he almost unthinkingly absorbs the information.
The choice of graphics and animation technique has a playful effect without compromising the content in any way - an outstanding achievement!
V. Soundtrack/Sound design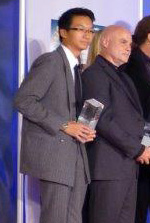 Anh Tu Nguyen, 15 Jahre, Vietnam/Germany
Title: Escape
This piece of music tells the story of a young man who is shopping on a Vietnamese market and being chased by criminals.
Anh Tú Nguyen receives the award on account of the complexity of the Vietnamese folklore portrayed, because of the clear relevance of the story and the chosen dramaturgy, but also simply because for a 15-year-old young man he has produced such a splendid piece of work.
Category:
Amateur / adult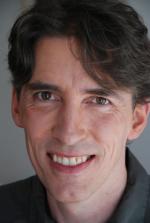 Dominik Umberto, Germany
Producer: Eiko Falckenberg
Title: Pausetaste (Pause Button)
Both text and story have a clear, substantive relevance to violence; the song is rap based.
The rap style offers scope for pointed, omnipotent fantasies and at the same time for stylised resignation concerning the existence of violence, but with the hope of initially comprehending a life without violence by means of a "pause in violence" - an interesting approach to combatting violence.
Category:
Professional
Special Award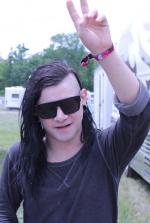 Special Award for the American DJ Skrillex
Title: The First Of The Year
Skrillex embodies the music culture for a large number of young people who are violent or at least act out violence mentally, both in the virtual as well as the real world. We believe that songs like this particular title do not necessarily portray violence, but can definitely be interpreted positively, e.g. breaking musical boundaries and listening habits and exploring extremes. To that end, Skrillex uses a storm of shrill, bizarre and excessive sounds that induce movement, reinforced by the techno accessories of a DJ.
At one point, you can hear crowds cheering like in a football stadium. If we think a step further, the cheering could easily be to celebrate the end of a war and the beginning of peace, better still that final has finally been vanquished.
After every war, we hear traumatised and disabled war victims say "never again" to war, but again and again people engage in wars and violent disputes, kill and maltreat others. A world without violence – still unimaginable today – is nevertheless an attainable objective. To this end, peace needs to be in people's minds.
Back to Skrillex. His title features a certain harmony with the reggae or rave motifs and rhythms used, to which he returns at the end.
VII. Painting/Drawing/Illustration/Comic Art
Category:
Amateur / adult
Jens Natter, Germany
Title: Flyer against domestic violence
The work shows initiative and extensive knowledge and is recounted in sequences. Both text and drawing bear testimony to the commitment of the illustrator.
Despite the serious nature of the topic, Jens Natter succeeds in arousing the interest of the reader by creating a thought-provoking visual world. The conceptual approach of addressing the victims of violence and giving them not only possible approaches for solutions through the story is particularly successful. Of particular importance, however, is the fact that he shows the victims of violence that they are not alone.
Category:
Trainee specialist
Patricia Otte, Germany
5 pieces from the 40-part series "Stiller Schrei" (Silent Scream)
This series is one of the most interesting works submitted. It is extensively researched; the images are riveting, disconcerting and for the most part not excessively bold, but mentally very disturbing and unsettling. The form of the campaign as a series of post cards is designed for a broad impact, integrated in everyday life.
Patrica Otte employs consistent and immediate means of provocation to transport her message; she refers to researched facts which require nothing more than artistic comment to make a statement. Throughout the entire series she maintains the same standard and has given the project communicative depth.
VIII. Advertising/PR
Category:
Young people and trainee specialist
25 pupils from Toni-Jensen-Gemeinschaftsschule (comprehensive school) Kiel, Germany
5 students from FHS Kiel, Germany
Title: Ein Ball durch Kiel (A ball through Kiel)
The concept of diversity in age, sex and nationality is realised by a simple idea, namely that of throwing a ball and using it to create a connection; it is very clearly illustrated by the various locations, but also by the virtually seamless passage of the ball from one scene to the next (camera work, editing).
The viewer follows the ball with his eye and is curious as to who will have the ball next. In addition, the positive association with sport is used to imply that sport unites. The ball is not a piece of sports equipment here but rather a synonym for the enthusiasm for commonalities, for playing and experiencing things together. As we all know from team sports, you only win as a team. Those who give (the ball), also receive (positive experience). The TV spot is also impressive because among othere things it looks authentic with "real" people.
Aufgrund der Größe/Datenmenge des Videos kann sich der Ladevorgang etwas verzögern.
Tatiana Manuilovych, Ukraine/Germany
5 pictures from the advertising campaign "Circus without Animals"
The ad campaign creates a certain mood with the dark colours and the incisive red of the accusatory text. Her personal commitment can be sensed in her work. The intended accusation comes over particularly well. An issue of great social importance is performed impressively and the objective of raising awareness achieved. Tatiana Manuilovych has consciously abstained from using shocking images and this reinforces the impression and positive impact.
Cedric Spozio, Switzerland
Title: Gewalt erzeugt Gegengewalt (Violence Causes Counterviolence)
In 2013, the TV spot ran daily on arte for some months.
The TV spot is an example of first-class work; camera, lighting and casting - it is all perfect. The lighting and camera perspectives are also highly professional. Rhythm and timing are perfect, for a brief moment they manage to question the trivial predictability of the ending. Question marks, confusion, perhaps even disappointment - and then it swings back, the punching ball.
Aufgrund der Größe/Datenmenge des Videos kann sich der Ladevorgang etwas verzögern.